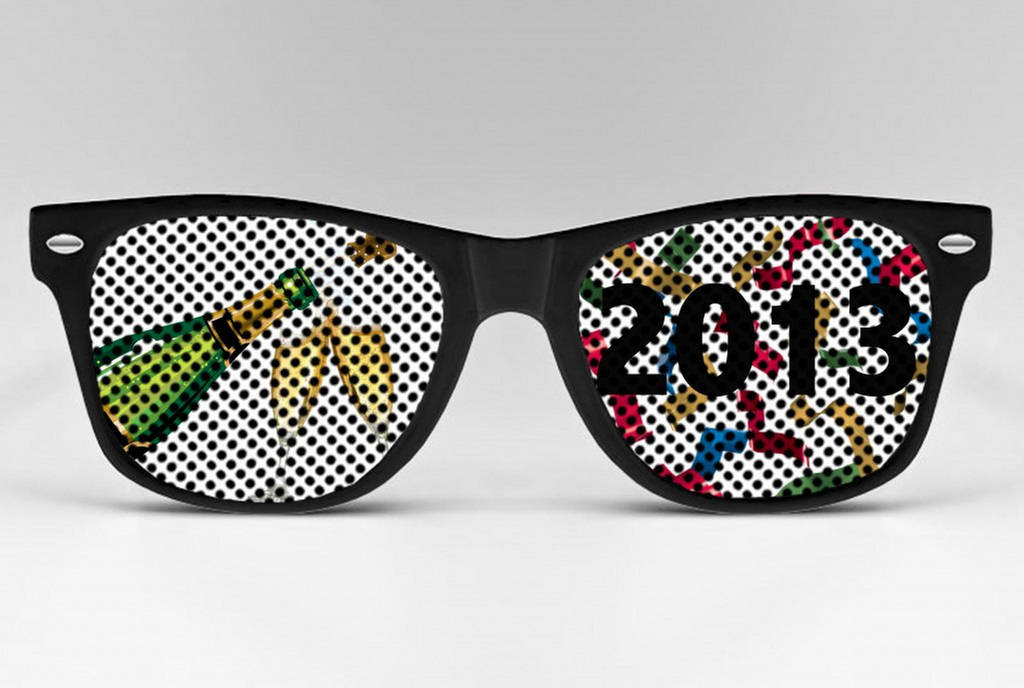 Hello Hello Everyone and Happy New Year!
We are SUPER excited for the New Year because we have so much going on, here at TeamNerd Reviews, during 2013!
New Features to TeamNerd Reviews
Anticipated Reads of the Month—There are some really GREAT sounding books coming out throughout 2013 and we're really EXCITED to read many of them! Every month we'll be sharing with you the new books coming out and the ones we're looking forward to reading.
Weekly News Feed—Every Friday, we'll be bringing you news related to books, movie adaptations, actors we lovingly stalk, publishing industry info and fun stuff going on in the blogsaphere.
Rants and Rambles—Whether it's a character that pisses us off or an annoying driver or the lady at the post office who seems to be in a permanently bad mood, like anyone else we get frustrated and just need an outlet to vent so we'll be bringing you our inside thoughts over stuff that just wrangles our feathers. Or stuff we LOVE and just HAVE to tell everyone about!
Polls—We're pretty obsessed with participating in polls via Goodreads so we thought it would be fun to start adding some to TeamNerd Reviews.
Don't worry though, we're still keeping our old schedule as well: Book Review, Author Interview, Guest Posts, Favorites Monday, Indie Shoutout and Teaser Thursday.
Be sure to also check out our new Pinterest page!
God, Boys and Real Life Special Week—From

January 14-January 18, 2013

we'll be hosting a special dedicated to AVRA'S GOD by Ann Lee Miller. She'll be stopping by to do an interview and guest post. We'll also be posting an inside look into the book and reviewing the book as well as throwing a BIG giveaway!
Stolen Nights Blog Tour—

On January 14, 2013

, the Stolen Nights Blog Tour makes a pit stop at TeamNerd Reviews. It's the second book in the Vampire Queen Series by Rebecca Maizel. Annabell will be reading and reviewing the book.
BEAUTIFUL CREATURES GIVEAWAY!
We're OBSESSED with the CASTER CHRONICLES by Kami Garcia and Magaret Stohl. The epic romance, the dark battles, the sexy and nerdy male leads (Team Ethan & Team Link!), we just couldn't keep from falling in love with all four books. In celebration of the movie adaptation coming FEB 13, 2013, as well as the fact that Bridget's wedding anniversary hits the same day the movie comes out, we decided we want to spread our LOVE for the series (and happiness for Bridget's anniversary) to fellow fans of the book! We are giving away a $40 American Express gift card for someone and a plus one to go see the movie!
a Rafflecopter giveaway
**Opened to both U.S. and International Followers**
**Must be 13 years or older**
**Winner will have 48 hrs. to respond back before they forfeit the right to the gift card**
**We are also willing to switch the gift card for cash to make it more convenient for our International followers**
Once the winner is selected, we will mail you out the giftcard. The winner

MUST

use the gift card

ONLY

for the movies and has to do the following:
1) Take a picture of yourself and whoever you choose to take with you either inside the movie theater or by the poster of the movie hanging in the theater or with your ticketstubs or all three if you want.
2) Write a post about your experience and send it to us. What did you love about the movie? What did you hate? What were you feeling going in? Whatever! Just tell us about what it was like for you and your friend.
We look forward to sharing in the changes with everyone and we wish everyone the best of luck with the giveaway!