Back in January/February, we ran a giveaway for one lucky winner to win a $40 gift card to go see the movie with a plus one. The winner of the giveaway was the lovely Holly H. and she finally got the chance to see the movie this past week and gives an inside look as to what can be expected for those who haven't seen the film and what she liked (and didn't like *wink) about the movie.
Beautiful Creatures Review
By: Guest Reviewer Holly H.
Beautiful Creatures was a good movie. The music sounded magical, mysterious and sad. It was perfect! The location where they filmed the movie was how I pictured it and the actors fit the characters well.
Alden Ehrenreich is adorable as Ethan; however it's obvious that he is much older than sixteen. It bothered me for a little bit, but after a while it slipped my mind as the story progressed.
Alice Englert, was a good pick for Lena. She played her well and definitely looked the correct age. I also loved the dress that she wore for her birthday!
Macon was casted well, but when I was reading the book, I always pictured him like Tom Hank's character in The Ladykillers.

Emmy Rossum's was perfect and exactly how I pictured Ridley. She was hilarious!

Emma Thompson was good as Saraphine. Not who I pictured, but she does a good job at being an evil character.
I thought it was strange how they had combined Marion with Amma. I guess to save time? But Viola Davis is an extremely talented actress and made the part work.

I have to admit that I was a little disappointed that they didn't show Ethan and Lena's connection. Since that was a big part of the story, I'm surprised they didn't add it in there.
Being a southern girl, I found the accents tolerable. I've heard worse accents from many other movies.I think that the whole religious aspect was a bit more over dramatic than the book and I found it annoying, but luckily that didn't last long.
My favorite scene was when Lena and Ridley were fighting in the dining room, the table was spinning and Larkin just kept on eating like it wasn't a big deal and it happened all the time.
Also, I thought it was funny when Macon asked Lena to play the piano and she told him they don't live in a Jane Austen novel. That is most definitely something I would have said!
I haven't finished the book yet, so I'm not sure how the end of movie differs from the book, but I can imagine there is a difference and I don't want to spoil it for anyone who hasn't seen or read it yet.

My conclusion is that the movie was enjoyable and I hope that they continue on with the series.
My sister and I had a great time watching the movie! Thanks again!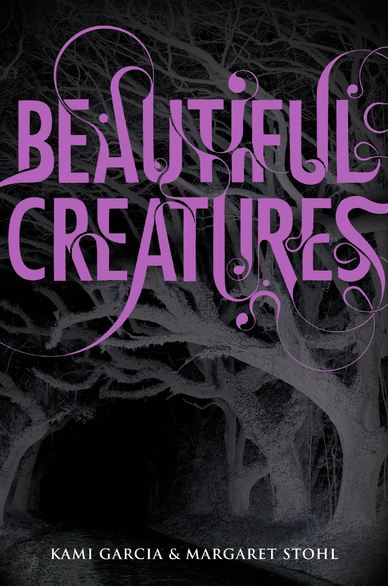 Synopsis: Lena Duchannes is unlike anyone the small Southern town of Gatlin has ever seen, and she's struggling to conceal her power, and a curse that has haunted her family for generations. But even within the overgrown gardens, murky swamps and crumbling graveyards of the forgotten South, a secret cannot stay hidden forever.
Ethan Wate, who has been counting the months until he can escape from Gatlin, is haunted by dreams of a beautiful girl he has never met. When Lena moves into the town's oldest and most infamous plantation, Ethan is inexplicably drawn to her and determined to uncover the connection between them.
In a town with no surprises, one secret could change everything.