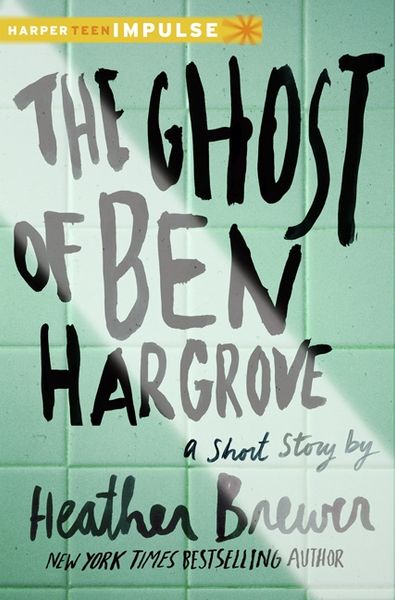 The Ghost of Ben Hargrove
Synopsis: In this standalone short story from

New York Times

bestselling author Heather Brewer, a boy wakes up in a cell with no recollection of how he got there—and no idea how he is going to escape.
Ben Hargrove has been trapped for so long, he's lost count of the days. In a cell with no windows and only a small slot in the door, he doesn't even know when it's day and when it's night. All Ben knows is the hand that brings him food and medicine. All Ben knows is the cycle from one sleep to the next.
But this cycle, something is different. Someone has left Ben a note:
Ben will have to figure out what the cryptic note means, and fast—or he may not make it out of this cell alive.
Featuring a first look at Heather Brewer's upcoming novel,

The Cemetery Boys, this mysterious and frightening short story will keep you guessing until the very last page—and it will keep you awake long after.
HarperTeen Impulse is a digital imprint focused on young adult short stories and novellas, with new releases the first Tuesday of each month.
About Auntie Heather:
Heather Brewer grew up on a diet of Twilight Zone and books by Stephen King. She chased them down with every drop of horror she could find—in books, movie theaters, on television. The most delicious parts of her banquet, however, she found lurking in the shadowed corners of her dark imagination. When she's not writing books, she's skittering down your wall and lurking underneath your bed. Heather doesn't believe in happy endings . . . unless they involve blood. She lives in Missouri with her husband and two children.
Where you can stalk Auntie Heather!